This product is currently sold out.
Collagen Protein Powder - 400g 
When you're busy, taking time out to prepare a protein drink can be just too much hassle. Fortunately, Vieve has the solution with a unique clear, flavourless protein formulation that dissolves easily in any hot or cold liquid. No mixing, no mess – just pure hydrolyzed collagen protein in seconds!
Quite simply, it's the most convenient way to boost your collagen and protein levels during the day – wherever you are, whatever you're doing
Usage:
Our collagen protein dissolves in seconds with minimal effort and no prep. Simply add a scoop to any 250ml of liquid, hot or cold, making it ideal for smoothies, beverages, soups and sauces. Or sprinkle directly on your meal for an instant protein boost.
Ingredients:
Hydrolysed Bovine Collagen Peptides (100%)
Note: not suitable for vegans or vegetarians.  
Typical Values
Per 100g
Per Serving
(One Scoop - 

10g)

Energy
1700 kJ / 406kcal
170 kJ / 40.6kcal
Fat
0g
0.0g
of which saturates
0g
0g
Carbohydrate
0g
0g
of which sugars
0g
0g
Protein
98g
9.8g
Salt
1.0g
0.1g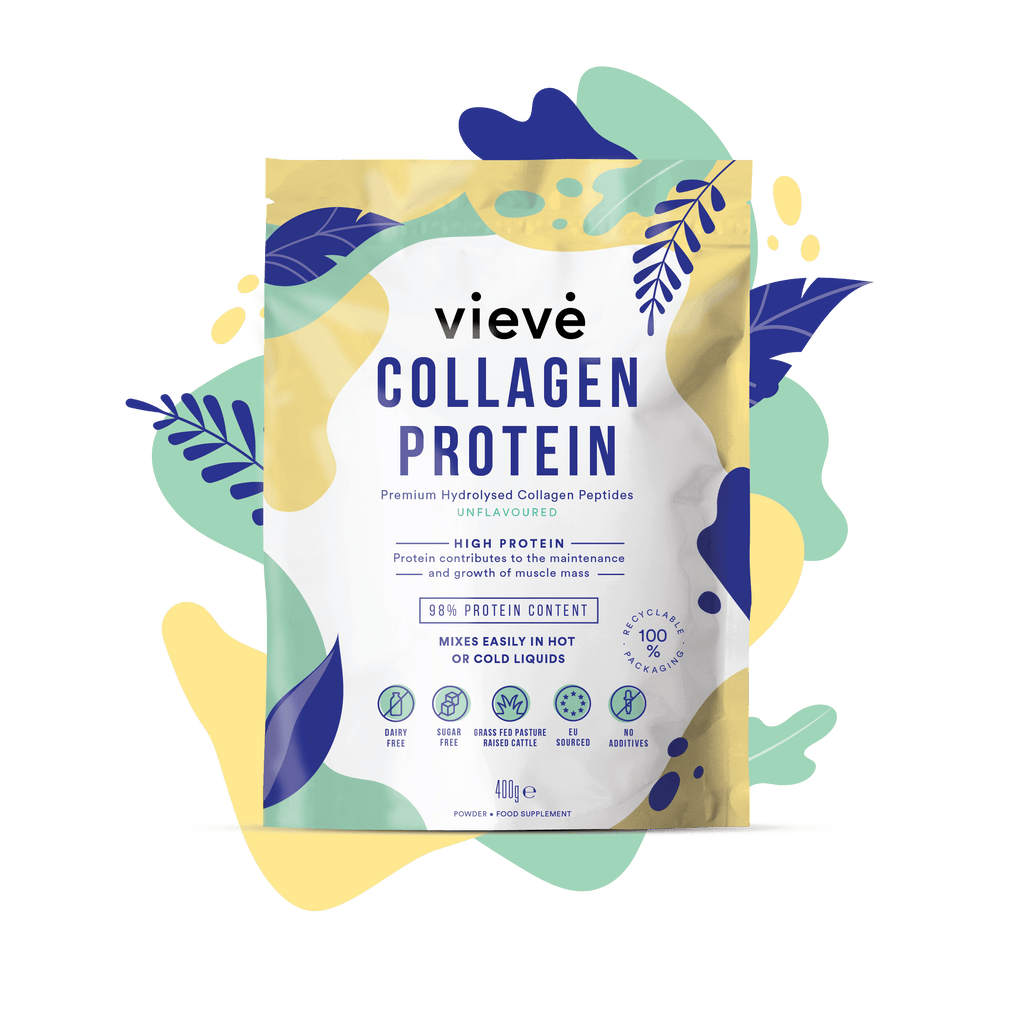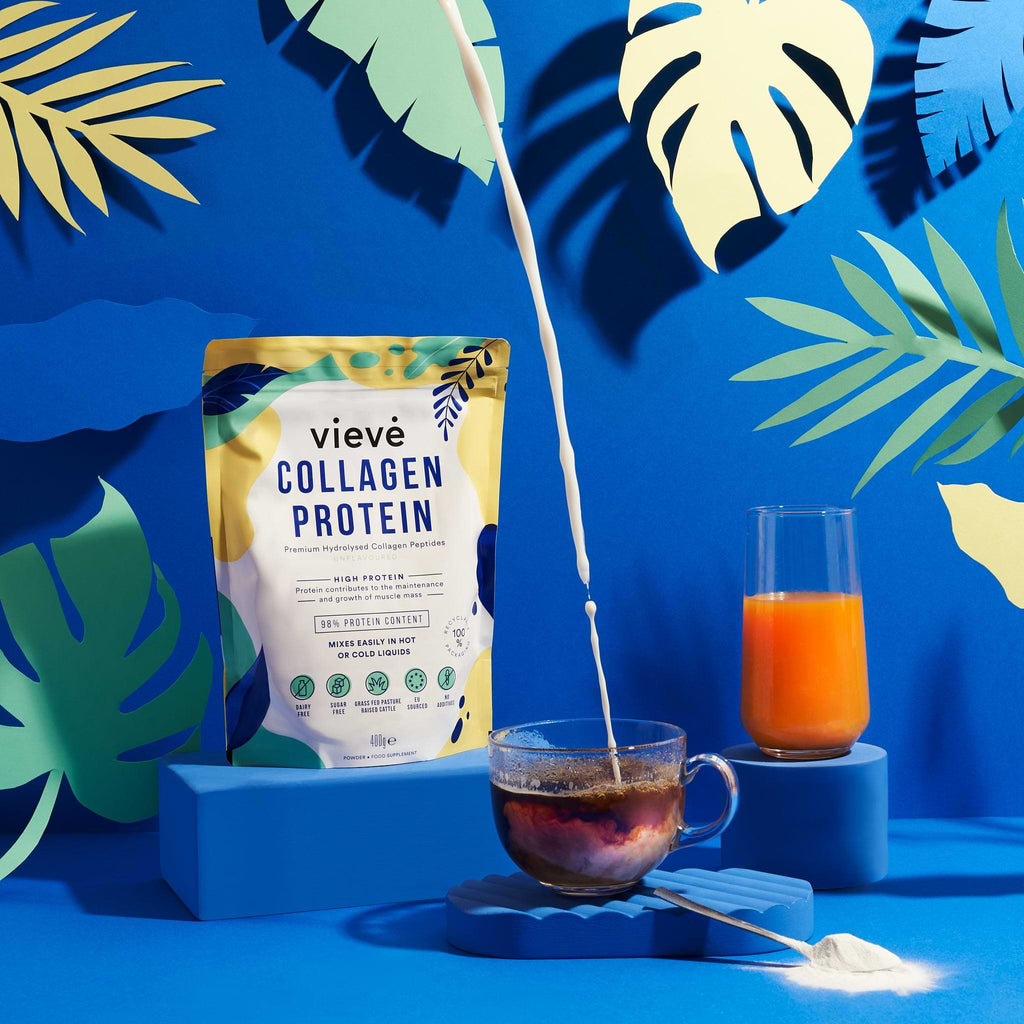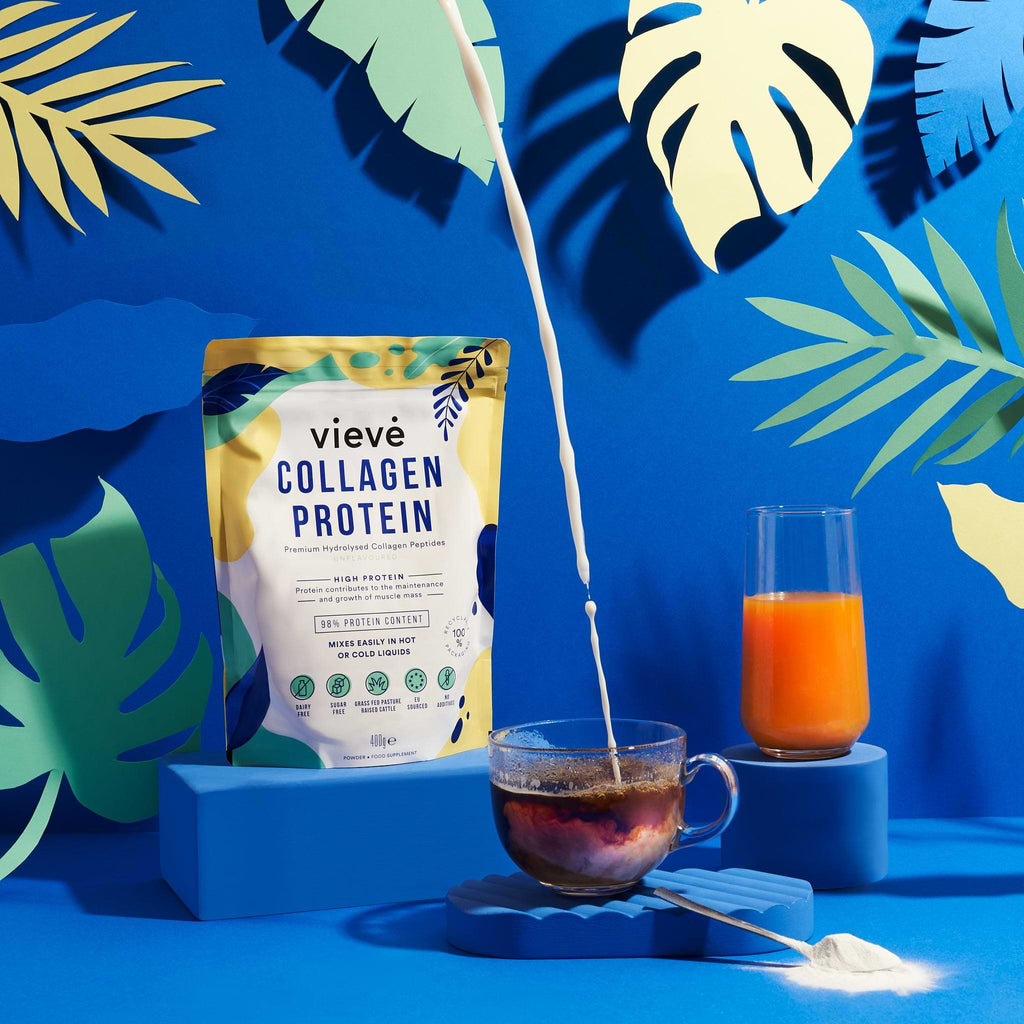 Why Vieve Protein Powder?



10,000 mg of purified collagen peptides (98% protein content) per serving


Sourced from EU pasture raised, grass fed cattle


Boost your protein intake without any fat, sugar or carbs


Easily dissolves when mixed in with hot and cold liquids


100% recyclable packaging


Allergen-free and lab-tested for purity