This product is currently sold out.
Watermelon 500ml
Watermelon plus protein?!?! They said it couldn't be done but we've just gone ahead and launched the world's first watermelon flavour protein drink.  Packed with 20 grams of protein in each serving, you'll be feeling ready to take on the rest of your day. Fuel your body and your taste buds with a refreshing flavour that packs a major punch.
Vieve is a naturally flavoured water, infused with 20g of protein. With only 85 calories and zero sugar per bottle, it's the natural choice to fuel your active lifestyle.
Drink it during or after a work-out, or as a tasty, hydrating protein top-up during the day to keep you fuller when you're on the go. Plus it's completely DAIRY FREE. Viva Vieve!
Ingredients

Water, Collagen Hydrolysate, Acidity Regulator: Phosphoric Acid, Colouring: Concentrate from Carrot, Sodium Chloride, Acidity Regulator: Citric Acid, Sweetener: Sucralose, Natural Flavouring: Watermelon
Typical Values
Per 100ml
Per Serving
(500ml bottle) 
Energy
76 kJ / 18kcal
380 kJ / 90kcal
Fat
0g
0g
of which saturates
0g
0g
Carbohydrate
0g
0g
of which sugars
0g
0g
Protein
4g
20g
Salt
0.035g
0.175g
 Note: not suitable for vegans or vegetarians.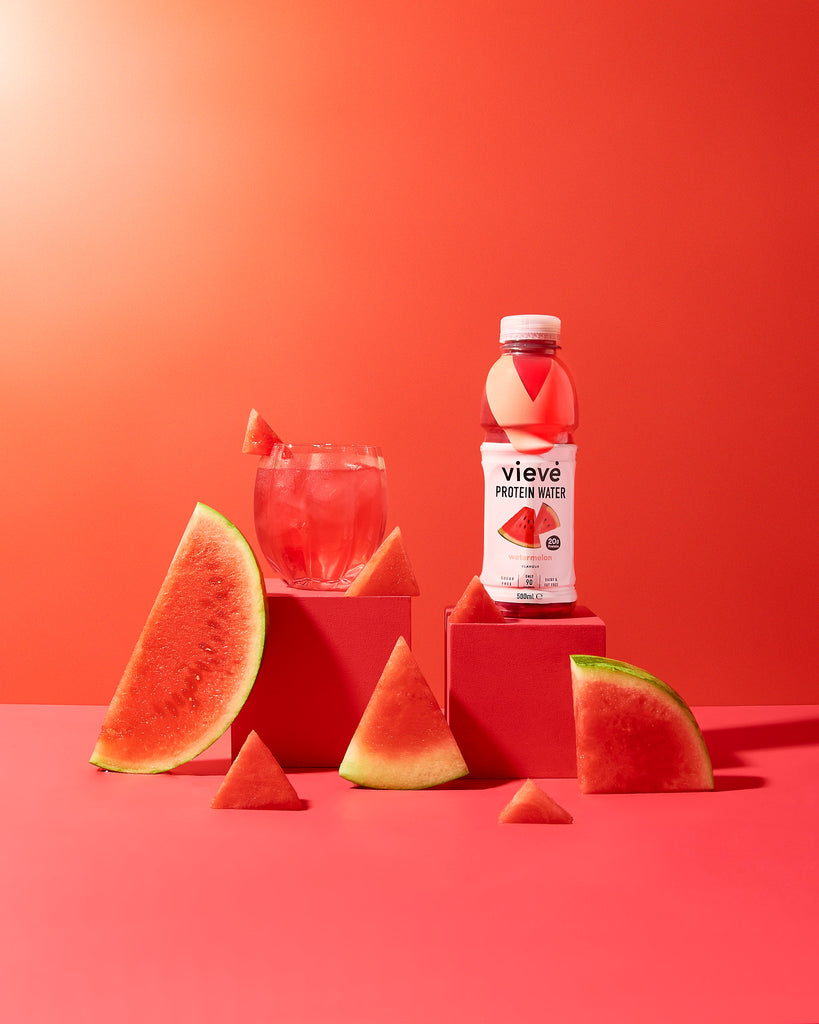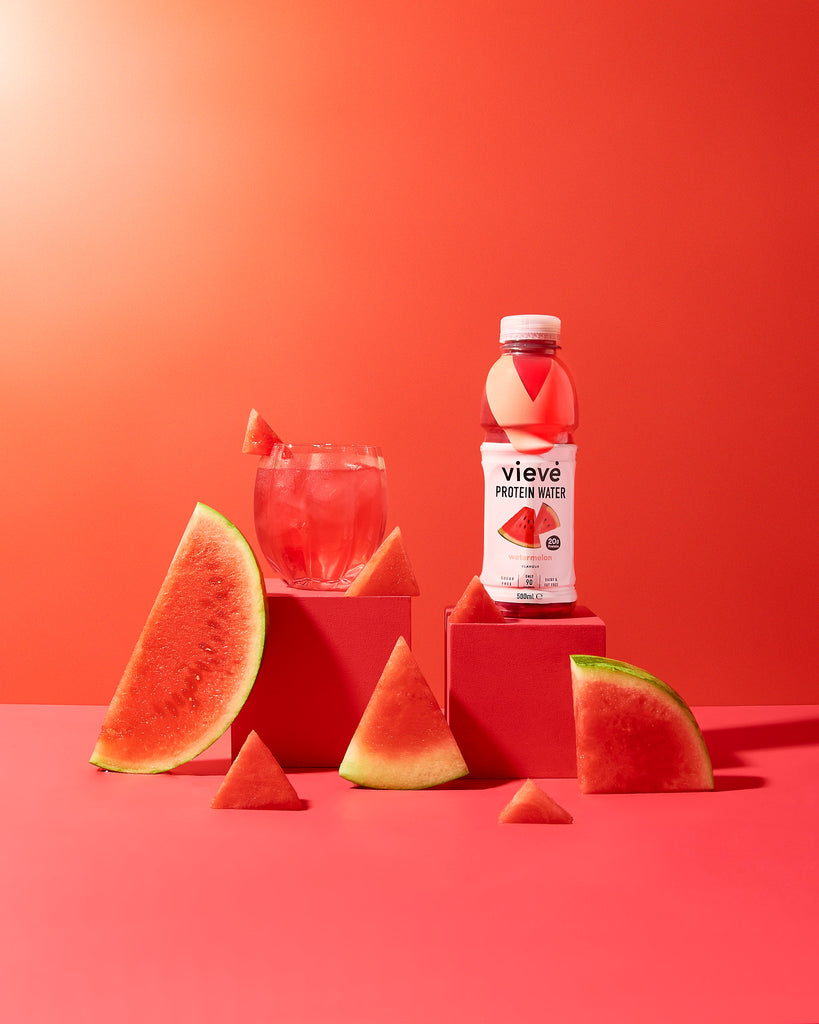 Why should I drink Vieve?



No more powders or messy milky drinks


Refreshing taste. no artificial flavours, colours or added sugar


Easy protein solution on the go


Supports growth & maintenance of muscle mass


Contributes to the maintenance of normal bones


Low calorie, sugar free and fat free

** Vieve is high in protein. Protein contributes to the maintenance of muscle mass and normal bones as part of a healthy diet and lifestyle.