How To Stick To Your New Year's Resolutions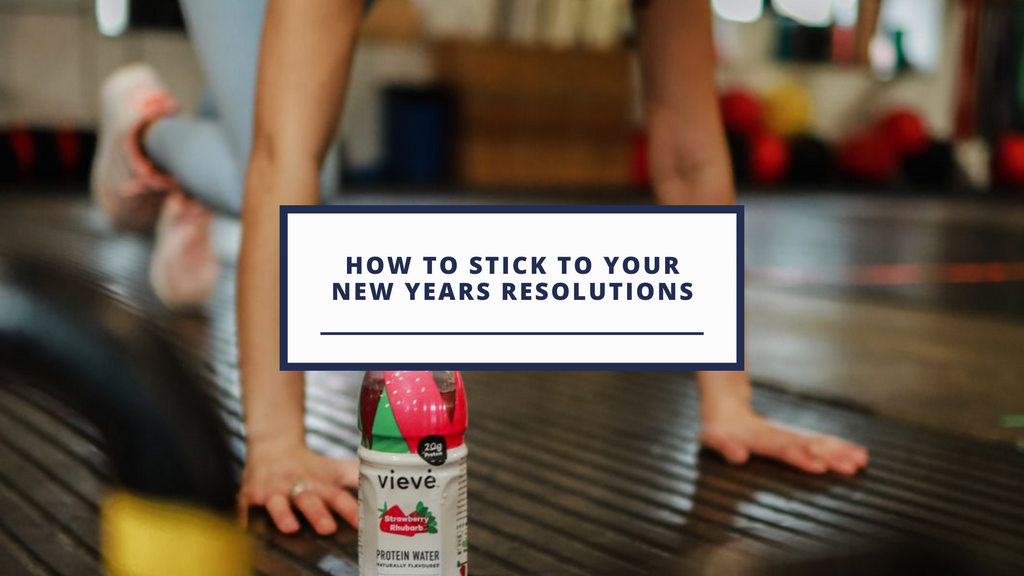 So it's the end of January and you've suddenly realized you haven't stuck to any of your commitments for this year.  Well guess what?  We've all been there and don't worry!   Self-improvement is an ongoing process and doesn't simply have to coincide with the calendar cycle.  
Here's some tips to help you stick to your goals:
Relook at your goals and try to decide if they are still relevant:

guess what you may no longer want to go to Pilates 3 times a week – that's ok!

 

What we may think important on December 31st after a month of binge eating and drinking may no longer be relevant when we've had a chance to reflect further.

 

Think about what is important to you now and revisit your goals with a fresh perspective
Reframe your goals and the tasks require to deliver them: think about the bigger picture and the tasks you need to do.

For example, if you want to lose weight then there are many ways to go about it.

  

If you've signed yourself up to do cardio at the gym 3 times a week, but you're not enjoying it there are other ways to reach the end result.

  

Look at the bigger picture and try shaking things up a bit to see what works for you.
Focus on mini-goals over a shorter time frame:

Having a really stretching goal can be great motivation, but if you are falling short of achieving it on a consistent basis it can feel very demotivating.

 

Trying breaking it down into smaller, more manageable goals over a shorter time period.

 

For example, maybe if you want to change careers, it might make more sense to set a goal to do some research first for the first couple of months, then maybe attend some courses over the next few, then maybe do some networking along side this and only after you've done all this can (maybe a year later?) you start to think about making an actual change.
Keep a journal to keep yourself accountable:

We are massive fans of the Self Journal.

 

Writing down your goals on a daily basis and the tasks that you have to do on a monthly, weekly and daily basis allow you to be incredibly focused.

 

You can also then reflect and analyse what was productive and what wasn't to achieving your results.

 

The Self Journal also forces you to plan out your entire day, so that everything you do (literally everything!) links up to what you are trying to achieve.
Get a buddy:

trying to go it alone is difficult.

 

Get a buddy who has the same goal and hold each other accountable to reaching it.

  

Don't get discouraged: think about the positives!

We like to start and end every day with thinking about 3 things that we are grateful for.

 

Having a positive mind-frame is 50% of the battle.

 

If you constantly dwell on the negatives, you will wind-up in a vicious cycle of self-doubt which is counter-productive.

 
The journey for self-improvement shouldn't just start and end in January.  It's important to think and reflect all year around and constantly evaluate your progress.    
We're always going to have challenges along the way, but think about what works best for you and you'll be keeping those resolutions going all year round!
Check out our shop to choose from a variety of our collagen protein waters and drinks that we offer or browse our website for more details about how our protein water can help you meet your fitness & new year's goals.