The Journey To Starting My Own Protein Drinks Company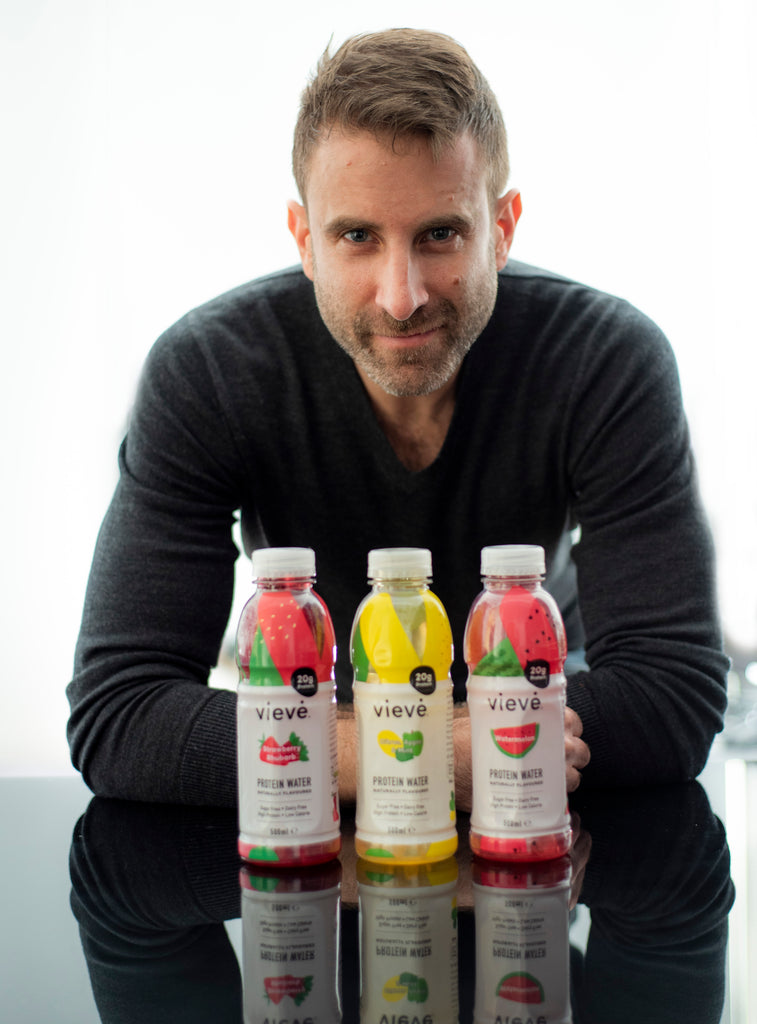 Hi!
My name is Rafael and I am the Founder of Vieve Protein Water. I thought I would actually take sometime to introduce myself👋, so you could find out a bit more about my brand, the company and the protein drinks that we make. We're a tiny little start-up, that is just over two years old, but we've come a long way since I had a crazy idea that I decided to turn into reality…

I have been working out and taking protein supplements for over 20 years. I always understood the benefits of supplementing my diet with protein – I was historically quite skinny and never really made any progress at the gym until one day I decided to try a scoop of protein powder. I quickly started to see the benefit of using a combination of powders and protein drinks to supplement my diet. Suddenly I started to seem some actual muscle development and growth – it was amazing! This quickly formed a part of my routine and like a lot of people, I felt I wasn't really getting the benefit of a workout without that scoop of protein afterwards….

As much as I enjoyed the benefits, I had to admit I didn't really like the experience and mess of mixing powders with water. Also, the taste of these products was always really artificial for me and left a lot to be desired in terms of flavour. And the biggest problem: I'm lactose intolerant so always had a problem digesting a lot of these products… But like a lot of people I just put up with the negatives, because I saw the befit of taking these protein products…

A few years ago, I was supplementing my diet with A LOT of protein, as I was on a quest for rapid muscle gain. I was taking protein supplements 3 time per day, eating cans of tuna, cooked chicken breast…. I really got to the point where I was taking so much protein, I thought I was going to be sick!

Thankfully at the time I was also working at a water company. One day I looked at a bottle of water and I thought wouldn't it be great if you could get protein it was refreshing and tasted nice. What if it just tastes like water or a flavoured water instead of protein? Hence the idea was born!

It didn't happen overnight, in fact it took two years of development and refinement but eventually I settled on a formula that I really loved that was dairy free, sugar free, low in calories, high in protein and most importantly: tasted GREAT!

So that's a bit more about my journey to creating my protein drink. Thanks for visiting my page and I hope you enjoy Vieve Protein Water!

You can buy our drinks at Amazon, Ocado or via our own website...
Regards,
Rafael
Founder & CEO
Vieve Protein Water
Interested in trying out our collagen based protein waters?  Head over to our UK shop, where you can always find a range of discount supplements for your fitness needs.   If you would like to find out about the benefits of why you should drink Vieve Protein Water Protein Drinks head over here.