How Much Cardio Does It Take To Burn Off Your Favourite Junk Food?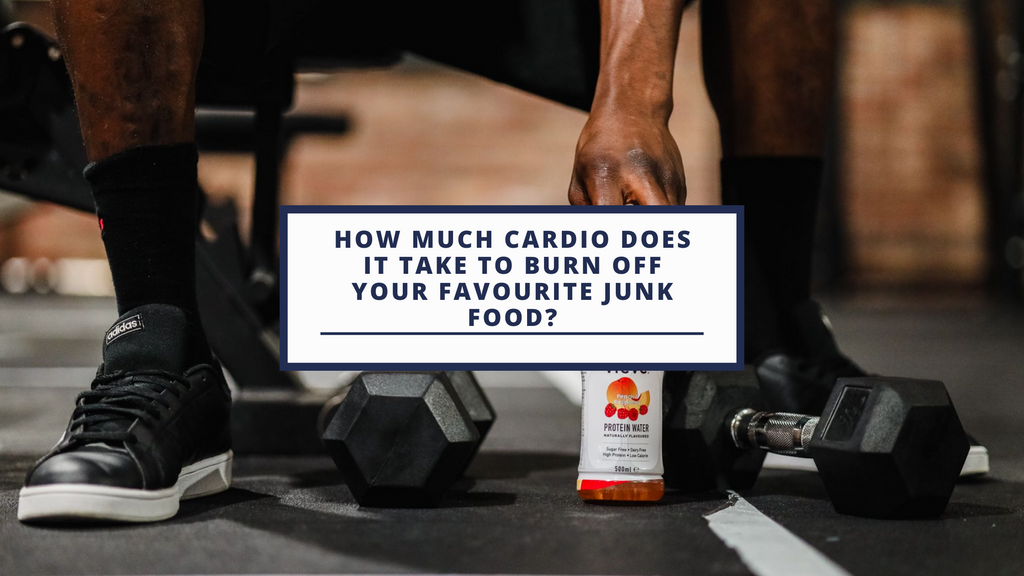 So we love to run. We also love to EAT. Dilemma 😱🤦🤷‍. Here's a quick guide to how much cardio you need to do to burn off some of your favourites🌭🌮🍔🍕🍟:
Bacon roll = Run for 30 minutes
Baked Beans on Toast (2 slices) = Run for 28 minutes
Beef Lasagna= Run for 38 minutes
Big Mac 540 Walk 6.07 Miles = 12,140 Steps
Chicken Tikka Masala and Rice = Run for 47 minutes
Chipotle Chicken Burrito (No Guac) = 23,600 Steps
Five Guys Cheeseburger = 15,880 steps
Fish and Chips = Run for 1 hour 21 minutes (!)
Fried Egg Sandwich (White bread) = Run for 24 minutes
Pizza (slice) = Run for 43 minutes.
Sandwich (Bacon, egg and cheese) = Cycling 37 minutes
Spaghetti Bolognese = Run for 46 minutes
Whopper = 14,600 Steps
Moral of the store:  avoid Fish and Chips and Five Guys!
Looking to curb your junk food cravings?  Protein keeps you fuller so you can avoid snacking.  Vieve Protein water is a protein drink that is packed with 20g of hydrolysed
collagen proteins
which is 100% dairy free.  So it can keep you fuller without leaving you bloated like other protein drinks and shakes...