Should you be worried about protein in your urine?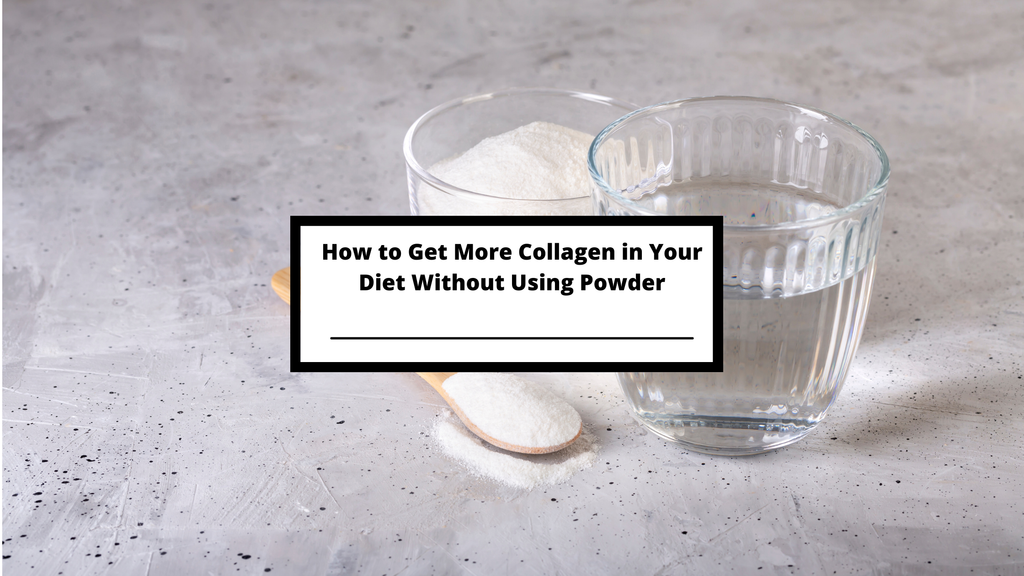 Introduction
Protein drinks - such as protein shakes, protein water or collagen drinks - are a great way to get more protein into your diet. They can help you build muscle and improve recovery from exercise, but there's one question that many people have about protein drinks: do they cause high levels of proteinuria? In this article, I'll explain what causes proteinuria and how it's diagnosed, as well as whether you should be worried about drinking protein shakes if you have high levels of it in your urine.
What is protein in urine?
Protein is a substance found in all cells of the body. Proteinuria is the presence of protein in the urine. The term "proteinuria" refers to any condition where high levels of protein are found in one's urine, but it's mostly used to describe conditions like renal disease or kidney failure. In these situations, too much protein builds up in your kidneys and begins to leak into your urine, causing it to appear cloudy or foamy (this is called "pyuria").
You can detect proteinuria by using a dipstick test for urinalysis that looks for signs of red blood cells (hematuria), white blood cells (leukocytes), and nitrites—all potential indicators that something isn't quite right with your urinary tract health—and if those tests come back positive then you'll want further testing done such as an enzyme-linked immunosorbent assay (ELISA) test which checks for specific proteins like albumin or IgG antibodies which can be indicative of certain diseases.
Causes of proteinuria
Proteinuria is usually the result of a kidney disease, such as glomerulonephritis or diabetic nephropathy.

Proteinuria can also be caused by another condition that affects your urinary tract, like a urinary tract infection or an obstruction in the ureters.

The kidneys filter waste products out of your bloodstream and into urine every day. If you have protein in your urine, this means that there's too much protein present in what should be normal levels of waste product removal by the kidneys (your body's natural filtration system).
How is proteinuria diagnosed?
A urine test is the most common way to diagnose proteinuria. This test can measure the amount of albumin in your urine.

A blood test can sometimes be used to confirm a diagnosis or rule out other conditions that cause inflammation or damage to your kidneys.

Kidney ultrasounds may also be used to diagnose proteinuria, as they can help determine whether your kidneys are functioning properly, and if there is any damage occurring as a result of proteinuria.

Kidney biopsies are performed on people who have persistent high levels of protein in their urine and no other known cause for this condition. The biopsy involves removing tiny samples from damaged areas within the kidney for evaluation under a microscope by pathologists at several different medical centers across the country (called centralized pathology).
How serious is it?
Proteinuria is a sign of kidney disease, diabetes and high blood pressure. It may also be a sign of an infection in your urinary tract.
Is it safe to drink protein drinks with high levels of proteinuria?
Generally, it's not a good idea to drink protein drinks if you have high levels of proteinuria.
However, the risk from drinking protein shakes is low for most people. If your health is otherwise good and you're not taking any medications that might affect renal function (such as ACE inhibitors), then it's unlikely that your kidneys will be affected by consuming large amounts of whey or casein protein. In fact, studies show that muscle mass increases after strength training only when supplementing with both whey and casein proteins at high doses—24 grams per day for 6 weeks with resistance training.
Protein drinks aren't likely to cause problems if you are a young healthy person, but if you have any concerns see your GP.
If you are a young healthy person, the short answer is no. Protein drinks are fine for most people. If you have specific concerns about your health, however, it's always best to check with a doctor or healthcare provider before starting any new exercise program or making changes in diet.
Proteinuria refers to protein in urine and can be caused by several different conditions including kidney disease, diabetes and infections. If you have recently started drinking protein shakes regularly then it could indicate that some underlying condition has worsened which would warrant further investigation from your GP.
Conclusion
The most important thing to remember is that if you're a young healthy person with no other symptoms, you probably don't need to worry. If you have any concerns or symptoms that are alarming, see your GP. Remember that protein drinks aren't likely to cause problems if they're not associated with another condition like kidney disease or diabetes.
If you have a specific medication condition, we always recommend consulting with a GP before starting any course of supplements.
Looking for an easy protein boost? Vieve is the world's first high-protein drink and protein water to use collagen as its primary protein source, offering a true non-dairy alternative to whey and milk based drinks. Just pop, twist and sip after a workout without the mixing and mess of your typical protein powder!
Vegans struggling with your protein intake?  Now available in a plant-based Vegan Protein Water version with 10g pea-protein, zero sugar fat or dairy and only 50 calories.
Head over to our shop to check out our selection of protein drinks, collagen peptide powders and protein waters.  Find out more about Vieve here.  Vieve Protein Water is available in the UK from Amazon, Ocado or via our website.