Why We Created A Vegan Protein Water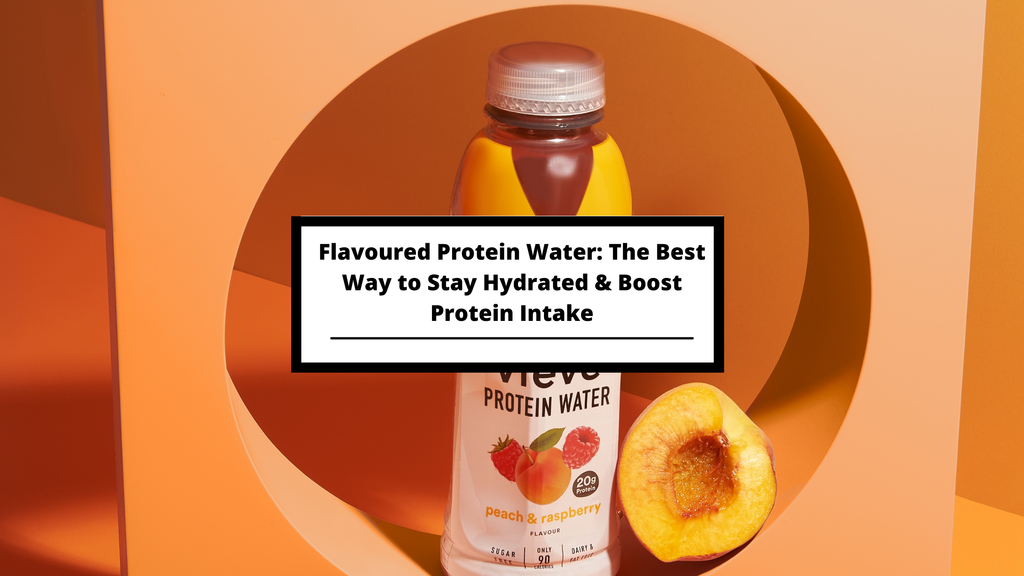 As a brand the number question we get asked about our protein waters f they are suitable for vegans?  Well…guess what?  Now they are!   We know the struggle for protein is REAL – especially when you are vegan.  So we wanted to find a way to give vegans and people who are looking to reduce their reliance on meat, an easy and convenient way to increase their protein intake.    
It wasn't easy though – it took us almost three years!  But in the end we are proud to have launched one of the world's 1stvegan protein waters.
The Rise of Veganism
In the past 10 years, a growing number of people have adopted a vegan diet. From A-list celebrities to everyday people, people are ditching meat, dairy and eggs and putting their bodies in a very different place. As the popularity of veganism rises, we thought it would be helpful to share some facts about this way of eating that may help you learn more about it.
First off, what is veganism? It's not a religion or cult—it's simply a lifestyle choice that involves avoiding animal products in food as well as other areas such as cosmetics and clothing. One common misconception is that vegans don't eat any foods derived from animals at all—no milk, cheese or eggs—but this isn't true for every vegan out there. People who take on this way of life typically do so for one (or several) of three reasons: health benefits; ethical concerns; or environmental issues with animal agriculture.
What Is Vegan Protein Water?
Vegan Protein Water is a refreshing, zero sugar protein drink made with only plant-based proteins. It contains 10 grams of pea protein, zero sugar fat and dairy and only 50 calories. The best part? It comes in two refreshing flavours and it tastes great!
Vegan Protein Water is the perfect way to boost your daily protein intake without having to worry about dairy or soy. Because it's plant-based, Vegan Protein Water is also a great alternative for those who are lactose intolerant or have soy allergies.
Our vegan protein water is a 500ml drink made with water and the finest plant-based ingredients.
The number of vegan products on the market has really proliferated and you can find vegan version of everything form ice cream to tacos to every plant-based version of meat imaginable.  However, there is still not plant-based vegan protein waters on the market.  That is until now!
Our protein water is a 500ml drink made from water and the finest plant-based ingredients. Just 100% pea-based protein.  That's it. No animal derived ingredients whatsoever. In other words, it's vegan friendly!
Our protein water contains 10g of protein with no added sugar and is free from artificial flavours making it suitable for most dietary requirements. Plus, as well as being vegan, our plant based protein water is gluten free too for those who are looking to cut-back on their gluten.
There are two mouth-watering flavours to choose from: Wild Cherry or Peach and Orange.   The biggest challenge is deciding which one to pick! 
Why Choose Vegan Protein Water?
Making the switch to a plant-based lifestyle is good for you and the environment. Recent studies show that vegans are less likely to be overweight, have lower blood pressure, and experience more energy than meat eaters.
Vegan protein water is a great alternative to whey protein because it's better for your body and the planet. From an environmental standpoint, conventional animal agriculture is responsible for more greenhouse gas emissions than all transportation vehicles combined. That means the cars, buses, planes, boats, and trains that we use on a daily basis put out fewer greenhouse gases than animal agriculture.
By switching to vegan protein water after your workouts instead of whey protein powder or milk-based drinks like chocolate milk, you can do your part in reducing your carbon footprint while still getting the nutrients you need post workout.
When To Drink Vegan Protein Water
There are no limits to when you can drink vegan protein water. It is your body, after all. We've put together a list of the best times to drink vegan protein water so that you can get the most out of what it has to offer!
Post-workout: When you finish a workout, especially if it is strenuous or intense, your muscles need recovery and repair. There are many ways to do this (like getting in some rest and relaxation), but one way is by getting in some post-workout nutrition within 30 minutes after working out. By drinking vegan protein water after your workout, you are providing your body with all the fuel that it needs to recover quickly!
During the day: When we go about our day and accomplish our tasks, we may not realize how much energy we're expending throughout the process. Our bodies use energy for everything from digesting food to making decisions during unplanned occurrences. This can result in feeling tired and unmotivated throughout the day, which means that your performance levels will decrease along with it. Drinking vegan protein water during the day will help increase your stamina so that you can power through any task at hand!
On weekends: The weekend is one of those times when we feel like we should be able to relax but also feel like there's never enough time for things on our list—so sometimes even though there isn't an official "weekend workout routine," there might still be plenty of activity happening around us! Drinking vegan protein water will keep level up whether you have big plans with friends or just want some extra support when lounging about at home (and maybe doing some chores).

 

Plus it's a great alternative to alcohol if you are trying to cut down.
A vegan protein water that tastes great, is well priced and has only natural ingredients
Our Vegan Protein Water is a vegan protein water that tastes great, is well priced and has only natural ingredients. It's a vegan, plant based protein water drink that contains no animal products or artificial additives such as sweeteners, emulsifiers or preservatives.
Shop our vegan protein waters direct or though Amazon.