Should You Drink Protein Drinks Before or After A Workout?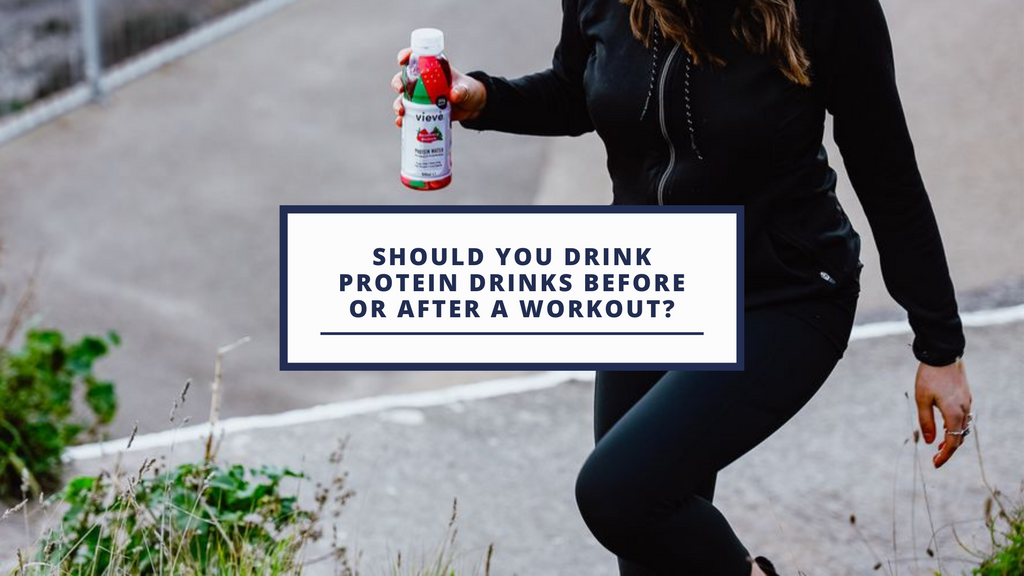 Most of us are wondering if results of our training sessions can be achieved faster if we consume protein drinks at a specific time. Studies have debunked plenty of bodybuilding rumours about the period of consuming protein, whether drinking it before or after a workout, as you can do both and still see favourable results. Whether you're having a post-workout or a pre-workout protein supplementation, we state the benefits it could give to improve training outcomes.

Post-workout Protein Drink
Most people choose to have a post-workout protein drink and research has also backed this training routine. Your body breaks down protein and carbohydrates during a workout which results in decreasing glycogen levels. Protein intake after a work out will ensure a positive protein balance which helps for muscle growth and development. It maximises the efficiency of your workout by promoting muscle recovery and adaptation.

Pre-workout Protein Drink
There's an increasing number of people who are joining this bandwagon and more fitness enthusiasts have been declaring their love of pre-workout protein drinks. The idea is that consuming protein at least thirty minutes prior to a workout can help fuel your muscles during training. This routine is also said to help burn more calories because of the added metabolic effects of increasing protein. If your goal is to get rid of fat, you can try consuming pre-workout protein water. Vieve Protein Water can be your ideal pre-workout drink as it is non-dairy and won't bloat you like milk-based drinks.

Testing each way of protein supplementation and documenting the results can help you distinguish what protein drink routine will give you your prefered outcomes. If you're opting for a faster uptake of protein for muscle development and growth, then Vieve Protein Water is the right protein drink for you.
Vieve is the number one protein water in the UK*!  Our collagen-based protein drink is packed with 20g protein, zero sugar and dairy.  Available if 5 refreshing fruit flavours - try picking just one...
Check out our shop to choose from a variety of products that we offer or browse our website for more details about protein water.
Also have you tried our new  collagen powder?  Simply add a tablespoon to get an instant 10g protein boost!  Mix it into your favourite food and drinks without impacting the taste, while getting a pure hydrolysed collagen peptide boost.  With zero fat, sugar or dairy its easiest way to get your protein boost without impacting your macros.  Plus it comes in 100% recyclable packaging and is 100% sourced from EU, grass-fed, pasture-raised cattle.
*Based on past two years Amazon ranking.  Vieve is 'Amazon's Choice' for Protein Waters