The Answers to the Common Questions About Protein Water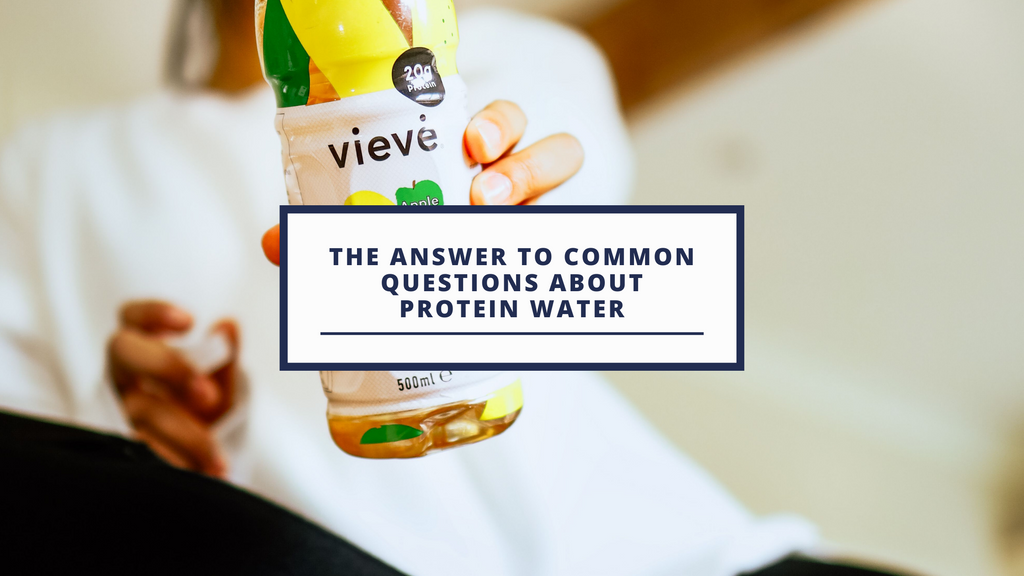 The Answers to the Common Questions About Protein Water
One of the latest high protein supplements and protein drinks available in the market is Protein Water. This is a new variation of the protein supplements that we know such as protein powders, ready to drink milk based shakes and protein drinks. In this article, we have compiled information that may be beneficial for you if you want to start drinking Protein Water.
 
What is a Protein Water?
It is a protein drink infused with water-soluble protein that helps with the growth and maintenance of muscles.  The protein source can be from a variety of different proteins, although it is usually whey or collagen based.  Aside from that, it also provides hydration for our body. 
Why should I drink Protein Water instead?
Each bottle of protein water contains enough protein that helps your muscles recover after exercise. When it comes to convenience, protein water is easy to drink on the go as it doesn't involve any mixing.  Designed to be handy, your protein bottle can be placed in your gym bag, drawer, or car so that you will always have a source of protein ready for consumption. It is your easy protein solution on the go.  Vieve is an example of a new protein water which has recently launched.  It has 20g of protein per bottle and is also a nonfat, sugar-free, contains no artificial flavours or colours and is lactose-free.
 
When Should I drink my Protein Water?
The answer to this question is anytime! Designed for active people who are always on-the-go, protein water can be taken anytime or anywhere. It is best consumed after long gym sessions or activities that require the most of your energy. Its refreshing taste rejuvenates your body, as the protein works its way through your system. You can also use it to keep you fuller during the day, therefore, helping you avoid unnecessary snacking.

If you want to try out a new protein drink and try protein water for yourself then look no further. Here at Vieve, we have the best protein water for you. Vieve is a hydrolysed collagen based protein water, packed with 20g protein, zero sugar or dairy and only 80 calories per bottle.
You may go to our shop to check our selection of protein waters. If you want to find out more about us and why you should drink our products, you may click here.  
Our protein waters are available in the UK through our website, Amazon, Ocado or WH Smith.   
Also have you tried our new  collagen powder?  Simply add a tablespoon to get an instant 10g protein boost!  Mix it into your favourite food and drinks without impacting the taste, while getting a pure hydrolysed collagen peptide boost.  With zero fat, sugar or dairy its easiest way to get your protein boost without impacting your macros.  Plus it comes in 100% recyclable packaging and is 100% sourced from EU, grass-fed, pasture-raised cattle.