The Power of Protein: How Important is it for your Everyday Living?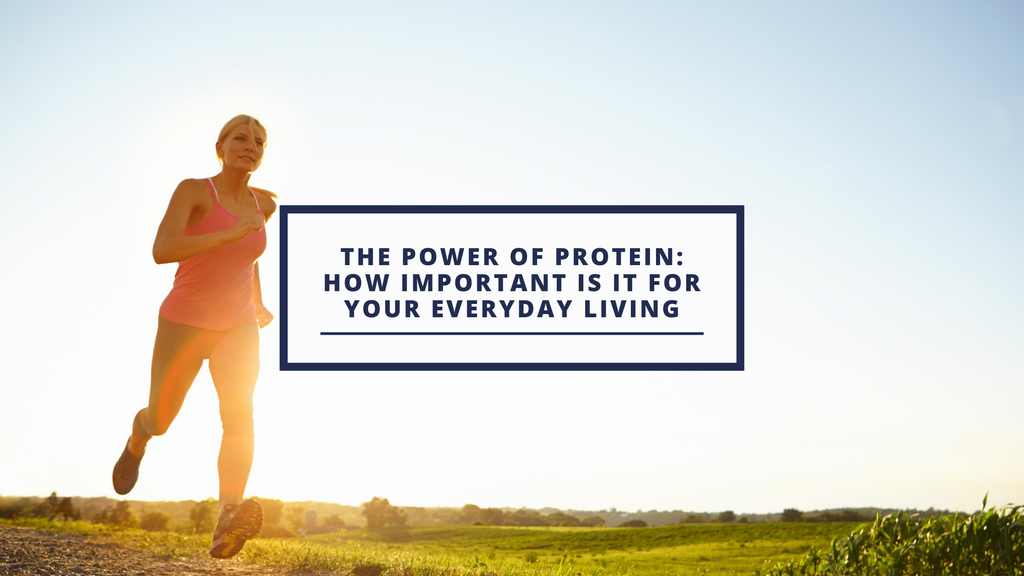 The Power of Protein: How Important is it for your Everyday Living?
Consuming the recommended amount of protein every day is very important. Unfortunately, not everyone gets the right amount of protein in their daily meal. Adults are required to have an average of 45 to 55 grams of protein intake every single day. This varies depending on your size and the lifestyle that you have. Did you know that getting the right amount of protein levels have countless health benefits? This food nutrient can make a huge difference in your everyday living.
Healthier Food Consumption 
It is said that breakfast is the most important meal of the day, and having a protein-rich breakfast can make you eat healthier all throughout the day. You won't easily get hungry when you start your day with a lot of protein. This prevents you from eating unnecessary and unhealthy snacks. 
Keeps Your Focus All Throughout the Day
Do you feel like the only solution to keep you awake and focused is coffee? Stop being coffee dependent! Remove that feeling by increasing your protein intake during breakfast and lunch. The higher the energy level that you have, the more focused you are and the more efficient you are in doing that office task that needs to be done.
Faster Recovery After Workout
If you are the type of person who ensures that they lead an active lifestyle, then you have to make sure that you have the right amount of protein in your diet. Protein is the building block of your muscles, the very same organ in which you exert tremendous effort when you exercise. To make sure that your muscles stay healthy, lean and quick to rebuild post-workout, they need a lot of protein. 
Sleep More Peacefully
Remember that time where you had a good night sleep and woke up refreshed and ready to conquer the day? Believe it or not, a protein-rich diet results in a more peaceful sleep. The better your sleep is the more ready you are to face the day's challenges. 
Still don't believe these? Why not try it and prove it to yourself! Vieve makes it easy to top-up on your protein.
Vieve is the number one protein water in the UK*!  Our range of collagen based protein water protein drinks, make it easy to get your 20g protein without the added sugar or dairy.
Check out our shop to choose from a variety of sports nutrition products that we offer or browse our website for more details about protein water.   Learn more about why you should drink Vieve here.
Also have you tried our new  collagen powder?  Simply add a tablespoon to get an instant 10g protein boost!  Mix it into your favourite food and drinks without impacting the taste, while getting a pure hydrolysed collagen peptide boost.  With zero fat, sugar or dairy its easiest way to get your protein boost without impacting your macros.  Plus it comes in 100% recyclable packaging and is 100% sourced from EU, grass-fed, pasture-raised cattle.
*Based on past two years Amazon ranking.  Vieve is 'Amazon's Choice' for Protein Waters